Visit the nearby Pasjača Beach, which has once again been included on the list of world's most beautiful beaches. "The World's 50 Best Beaches" website has included Pasjača as number 39 on this list based on the votes from over 750 of the world's most recognized and experienced travel influencers, journalists and industry experts. The recognition comes only a few years after European Best Destinations website awarded Pasjača with a title of the best European beach in 2019 based on 32,000 votes from 116 countries.
One of the main reasons for the popularity of Pasjača is its exceptional position. It is surrounded by steep cliffs and is located at the very bottom of the cliff. This beautiful beach may be accessed only through special stairs carved into the rocks. The experience of going down the stairs towards Pasjača adds to its uniqueness and creates a special pleasure.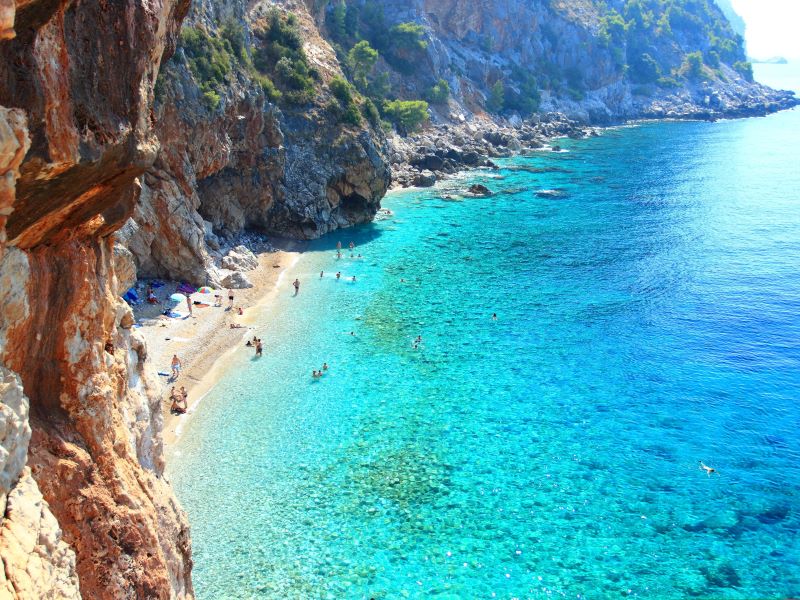 Did you know?
Pasjača Beach was created in 1955 during a tunneling construction. The remaining stones were left on the shore, and after a few years the waves turned the stones into sand and gravel. After a few years, the sea washed away all the sand, so the locals brought more rocks that were once again transformed into pebbles and then sand.
In addition to its pure white sand and mesmerizing views, Pasjača Beach is surrounded by the crystal clear sea. It truly is an oasis of peace, ideal for relaxing and enjoying nature.
If you decide to explore Pasjača beach, expect incredible landscapes, peaceful surroundings and a unique experience of stay.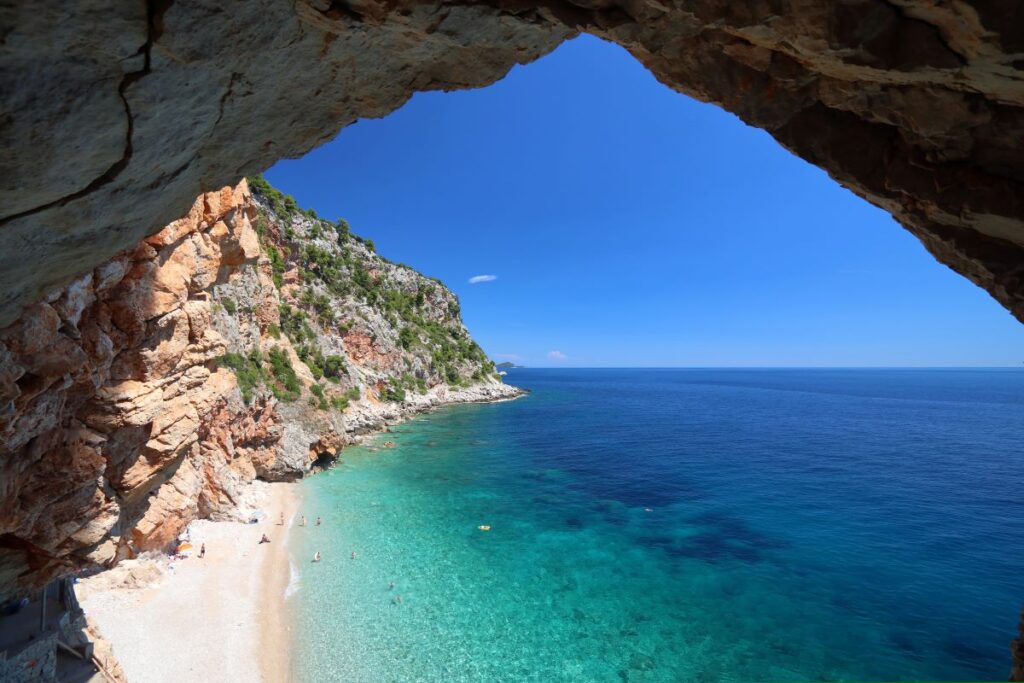 Dubrovnik region – a paradise for beach lovers
Apart from Pasjača, Dubrovnik and its surroundings offer a handful of beautiful and clean beaches where swimming and sunbathing turn into an adventure in its own right. Find out more about the prominent Dubrovnik beaches, and at the same time get an impression of the beach atmosphere within the Royal Hotels & Resort.