The certified meeting professionals at Royal Hotels ensures that business events are brilliantly organised, keeping in mind your special requirements. Expect a unique natural Mediterranean setting, spacious meeting rooms, an excellent culinary experience, impeccable service and the team focused on exceeding your expectations. Our stunning sea view gives your business event that special something. Royal Hotels will help customise your occasion into the affair you've always imagined.
ROYAL PRINCESS CONFERENCE
THE ART OF MEETING YOUR EXPECTATIONS
Ranging from 35 m2 to 350 m2, our 8 meeting facilities are the infrastructural attribute allowing for practicality and versatility. A successful meeting takes planning, coordination and timely support in order to deliver the desired atmosphere of joining people together. Our team of certified professional planners (CPPs) will definitely take your event to the next level.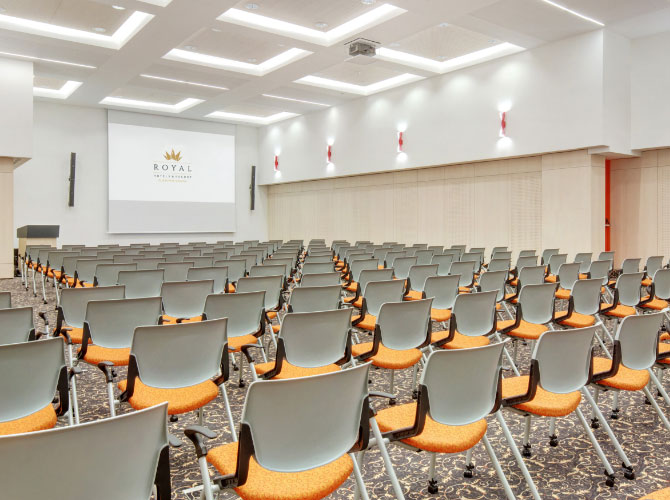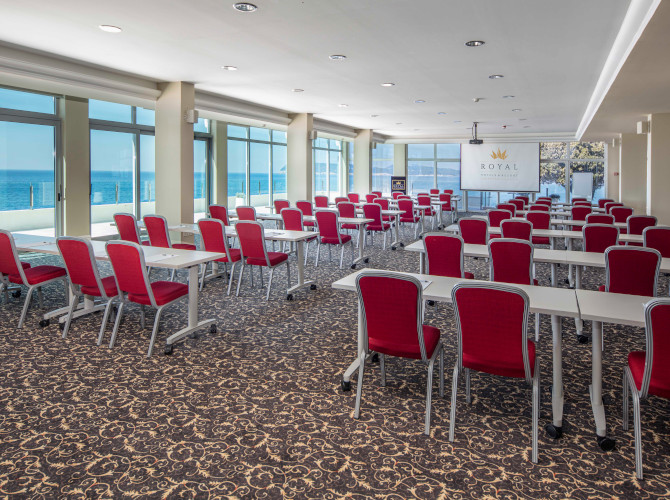 Imagine your gathering filled with an expanse of beautiful sea views. State of the art technology within a total area of 420 m2 or choose smaller venues of 326 m2 or 94 m2 with a large terrace overlooking the Adriatic sea. Entrust your event to our royal treatment led by our certified MICE professionals accompanied by the culinary creations of our chefs.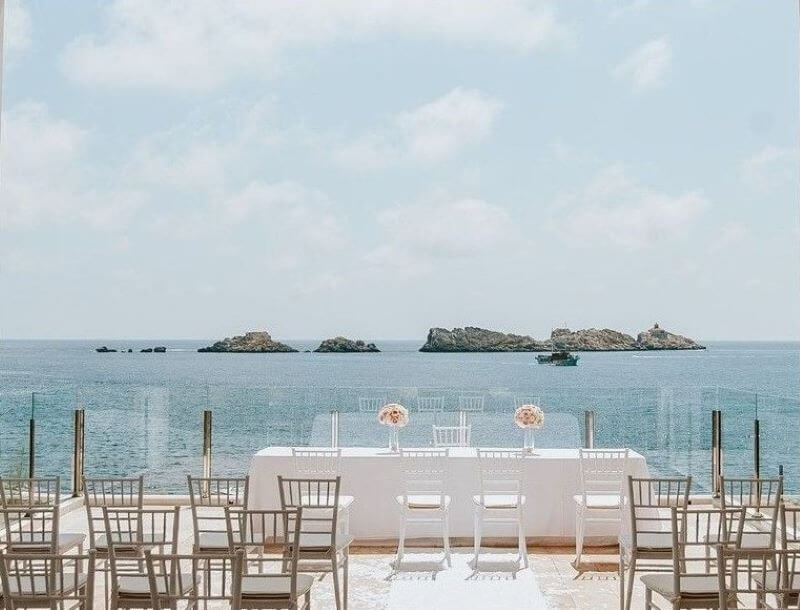 A wedding in Dubrovnik is the most romantic day in the life of a bride and a groom—an opportunity to express their love in a seaside and sunset setting, celebrating with those closest to their hearts in an elegantly appointed space where the utmost attention has been given to even the smallest detail. Your romantic wedding reception begins with the selection of your fairy tale room, the ideal hall for your wedding or our open-air seaside terrace, which can be outfitted and adapted to the needs of the wedding couple to create the setting you have always dreamed of.