Unikátní obchodní událost
Certifikovaní odborníci na schůzky v Royal Hotels zajišťují, že obchodní akce jsou skvěle organizovány a mají na paměti vaše zvláštní požadavky. Očekávejte jedinečné přírodní prostředí Středomoří, prostorné zasedací místnosti, vynikající kulinářský zážitek, dokonalý servis a tým zaměřený na překonání vašich očekávání. Náš ohromující výhled na moře dává vaší obchodní akci něco zvláštního. Royal Hotels vám pomůže přizpůsobit vaši příležitost aféře, kterou jste si vždy představovali.
ROYAL PRINCESS KONFERENCE
V rozmezí od 35 m2 do 350 m2 je naše 8 konferenčních zařízení infrastrukturním atributem, který umožňuje praktičnost a všestrannost. Úspěšné setkání vyžaduje plánování, koordinaci a včasnou podporu, aby bylo dosaženo požadované atmosféry spojování lidí. Náš tým certifikovaných profesionálních plánovačů (CPP) určitě posouvá vaši akci na další úroveň.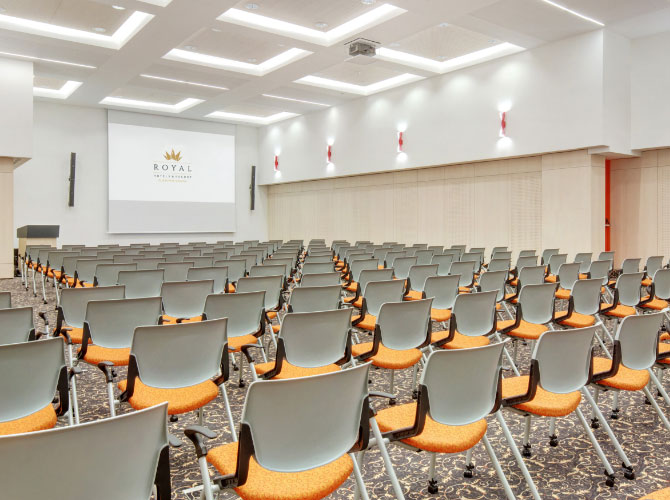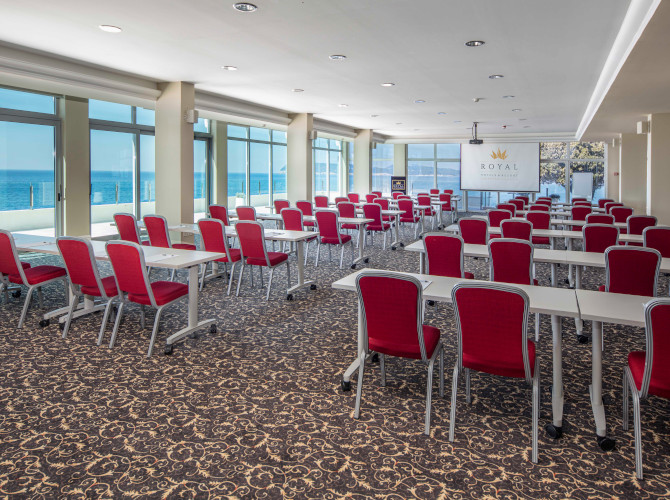 Představte si, že vaše shromáždění je plné nádherných výhledů na moře. Nejmodernější technologie na celkové ploše 420 m2 nebo si vyberte menší místa 326 m2 nebo 94 m2 s velkou terasou s výhledem na Jaderské moře. Svěřte svou akci naší královské léčbě vedené našimi certifikovanými profesionály MICE doprovázenými kulinářskými výtvory našich kuchařů.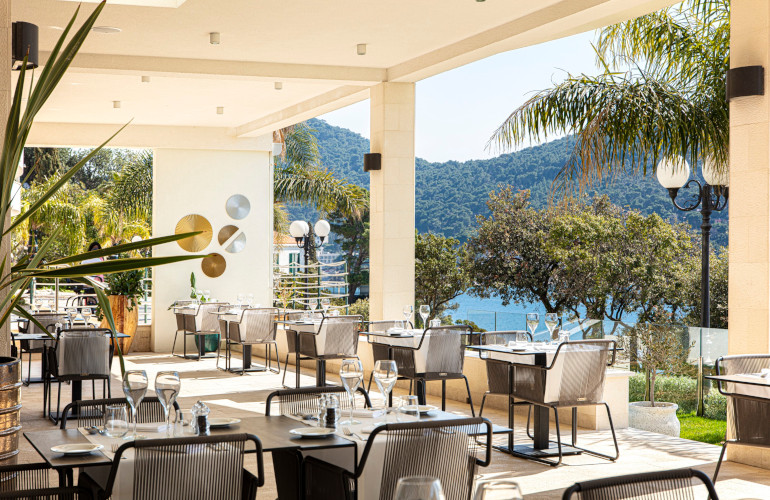 MODERNÍ TRADICE
La Castile
Relaxed yet sophisticated dining atmosphere makes La Castile a perfect gathering place for a business lunch or dinner. Mediterranean specialties, served throughout the day until late in the evening with the emphasis on fresh, are this restaurant's signature.
EXPLORE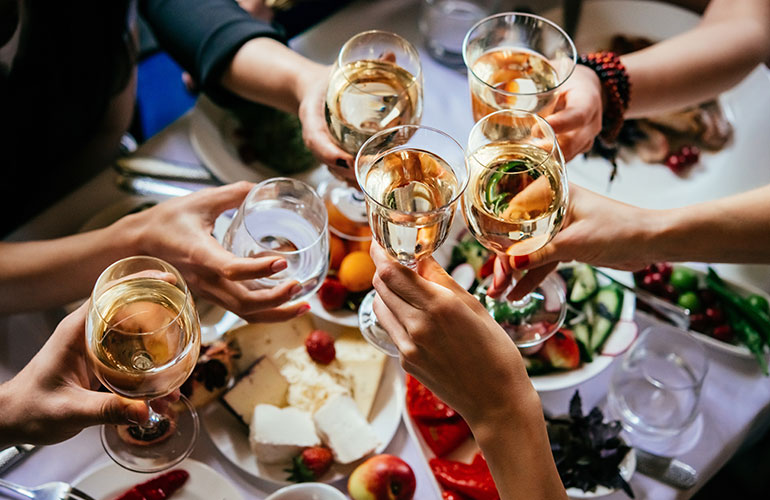 PESTRÝ VÝBĚR
NEPTUN TERRACE
The Neptun Terrace Restaurant is our flagship buffet restaurant, overlooking the stunning Adriatic Sea. Weekly grill buffet is always a big hit with meat lovers and the nightly view of the multi-coloured sunset makes for an unforgettable dining experience. Buffet dishes vary daily, ensuring a wonderful combination of dishes and flavours.
EXPLORE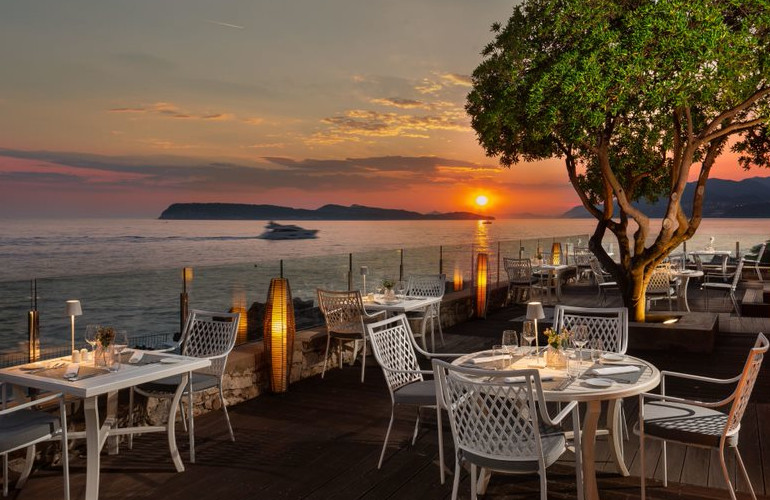 MNOŽSTVÍ CHUTÍ
Restaurant Zoë
Guests are always delighted with Restaurant Zoë's selection of fish, scampi or shellfish, prepared in the traditional Mediterranean way, with special herbs and fresh seasonal ingredients. Our menu also offers continental dishes for guests who are craving a taste from home.
EXPLORE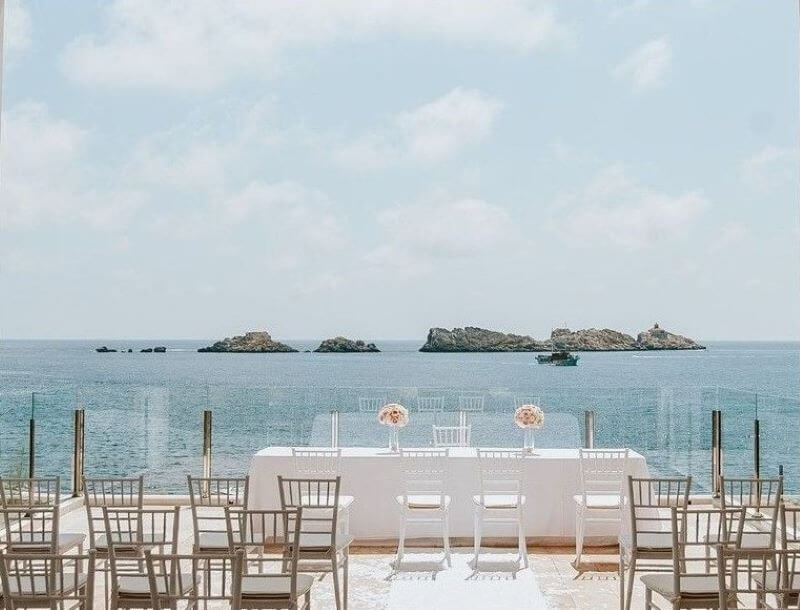 Svatba v Dubrovníku je nejromantičtější den v životě nevěsty a ženicha – příležitost vyjádřit svou lásku v přímořském a západním prostředí, oslavovat s těmi, kteří jsou jim nejblíže jejich srdci, v elegantně zařízeném prostoru, kde byla věnována nejvyšší pozornost věnována i těm nejmenším detailům. Vaše romantická svatební hostina začíná výběrem vaší pohádkové místnosti, ideální haly pro vaši svatbu nebo naší venkovní přímořské terasy, která může být vybavena a přizpůsobena potřebám svatebního páru, aby vytvořila prostředí, o kterém jste vždy snili .