Dear travelers,
If you are planning a trip to Croatia, please read more on the eased regulations:
Croatia welcomes you if you have one of the following:
a negative Covid-19 PCR test not older than 48h
a certificate confirming that the certificate holder has recovered from COVID-19 valid at the earliest on the eleventh day from the date of arrival of the positive test and no later than 180th day from the date of the first positive test
vaccination certificate for persons who received a second dose of Covid-19 vaccine more than 14 days prior;
or perform PCR testing or rapid antigen testing upon arrival, with the obligation to stay in self-isolation until the arrival of a negative test result
To plan a safe and relaxing holiday, please visit a comprehensive guide published by the Croatian National Tourist Board and read about the testing locations, flight availability information and other health related measures.
A detailed step-by-step guidance for entering Croatia, customized to your country of residence, please visit the Enter Croatia platform by clicking here.
For a detailed overview on the safety procedures in Royal Hotels & Resort, please click here.
request personalized offer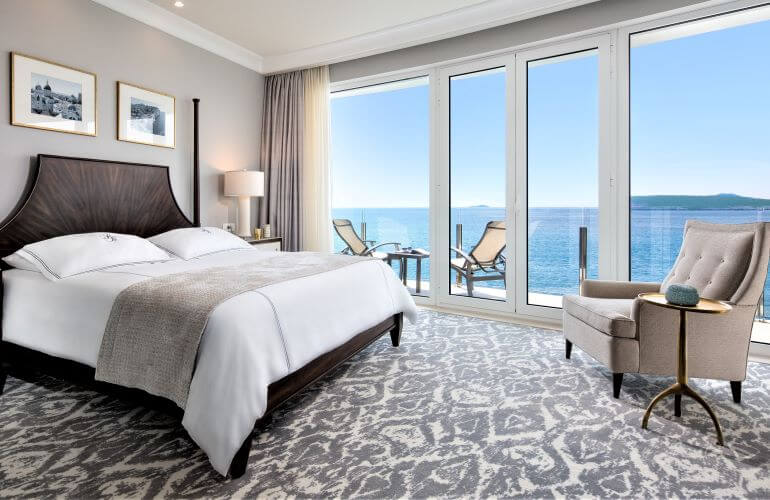 Top Floor - Sea View
The best sea views are guaranteed when booking the Royal Executive room type.
SEE MORE